Universities are not known for the quick ability to adapt and change.  Are they capable of change? Yes of course.  But campuses are filled with bureaucracy, but that doesn't seem be the only thing making change difficult on the post secondary system as a whole.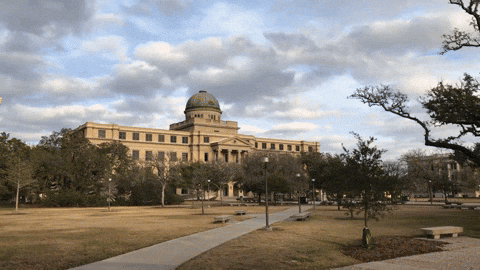 https://giphy.com/embed/l3diQHfWU1S1Rowxi
Change management is not always considered.  Universities are often large institutions.  We aren't talking about a 5 staff start up trying to execute a change.  Communication during a change is key but communicating to a staff of 2000-2500 with diverse interests is complex.  As well, resistance should be addressed and discussed, not ignored.
We always overestimate the change that will occur in the next two years and underestimate the change that will occur in the next ten. Don't let yourself be lulled into inaction." – Bill Gates
Faculty are highly specialized in their area of interest.  Few are trained in teaching and education.  In the K-12 system in Saskatchewan, you must have a BEd to teach.  In higher education, faculty are highly specialized and trained in specific knowledge areas.  This is both a beautiful aspect of university, and a difficult concept with work with.  While education students is important to many, research is often a main focus.  Faculty members can earn tenure to support academic freedom and speak openly about their concerns.  This is unique to higher education as in many business centric organizations who can have a "get on board or leave" mentality.  Debate is welcome and a part of many universities culture.
What does this mean for higher education in the future?
There seems to be lots of perspectives on the future of universities.  Some think the Brick and Mortar of campus will be decline in the future.  Others think artificial intelligence will replace faculty and instructors.  Or in person lectures will no longer be offered.  Maybe MOOCS are the future of higher education.

https://giphy.com/embed/5jyFtxJVTW5I4
One of the biggest philosophical debate I have internally is "what is the purpose of higher education?"  Is the goal is create workforce ready employees? Or create critical thinkers who develop and research new ideas, science, and technology?  Are students consumers of higher education and should be treated as customers? Of course there is a privilege to expect a student to study for the sake of learning, and worry about a career later.  Tuition is skyrocketing across the country.  But we equally must be as concerned about becoming strictly industry driven.  Society should want people to think for themselves, evaluate information, and make informed choices, not solely people who can do task XYZ.
Will higher education change, or be replaced?
I am hopeful higher education will be change and communities will see its value to society.  But they must stop being the dinosaur of the system.  Yes, universities have been around a thousand or more years.  No, that doesn't mean they have everything figured out.  Today, the system needs to meet students needs, not expect students to meet the institutions needs.  The way things have always been done will eventually be their tragic flaw.  Learning should be interdisciplinary and cross colleges and departments.  Assessment should be hands on and practical.  Experiential learning will become crucial as there is only so much one can learn in a classroom.  Universities should work together instead of in competition.  Embrace technology not only in online or distance based classes, but all courses.  Institutions should embed themselves in their community not sure to promote formal education opportunities but to support the common good, and use their internal knowledge to assist those in the community.  Higher education and the K-12 system need to work together as often as possible to support the future leaders, innovators, and thinkers.  Some of these things are already starting to happen but administrators will need to continue to value change to ensure there is a future.
Is this a lot of ask? Likely. Impossible? Not at all.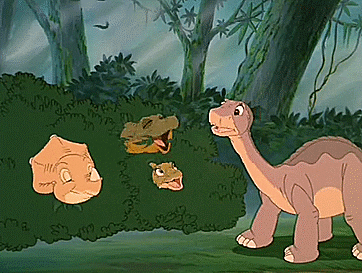 https://giphy.com/embed/9ACCfX8nm2H9S